New York Fashion Week will be back this fall but will look very different than it has, and some say the changes may be here to stay. "It's a very different fashion week in September. Not like we've never seen before, and because of the pandemic, the industry is having to approach how they show the Spring '21 collections," said Steven Kolb, the CEO of the Council of Fashion Designers of America. Tuesday, Governor Andrew Cuomo announced that the show would go on under strict health and safety guidelines.
Among the changes, there will be no spectators and a limit on how many people can participate in outdoor and indoor events. For Fern Mallis, who created New York Fashion Week, the news makes her nostalgic, as most people know. "I'm not quite sure how fashion week will roll out. Will I miss all the air-kissing and hugging? September Fashion Week was always like back to school. You see everyone," said Mallis, a fashion industry consultant. The news didn't come as a surprise; those in the industry have been planning since the pandemic forced the cancellation of shows in the Spring.
Since then, designers have been thinking about how to reach their customers in a post-COVID-19 world. "It was time to hit the reset button on how to redefine what we are doing. As of now, we are planning to film a 2-minute campaign film with someone important, with a very relevant voice," said Bibhu Mohapatra, Fashion Designer. According to the CFDA, 95% of designers taking part in fashion week had already settled on a virtual presence for the fall utilizing the CFDA's new virtual platform called Runway 360.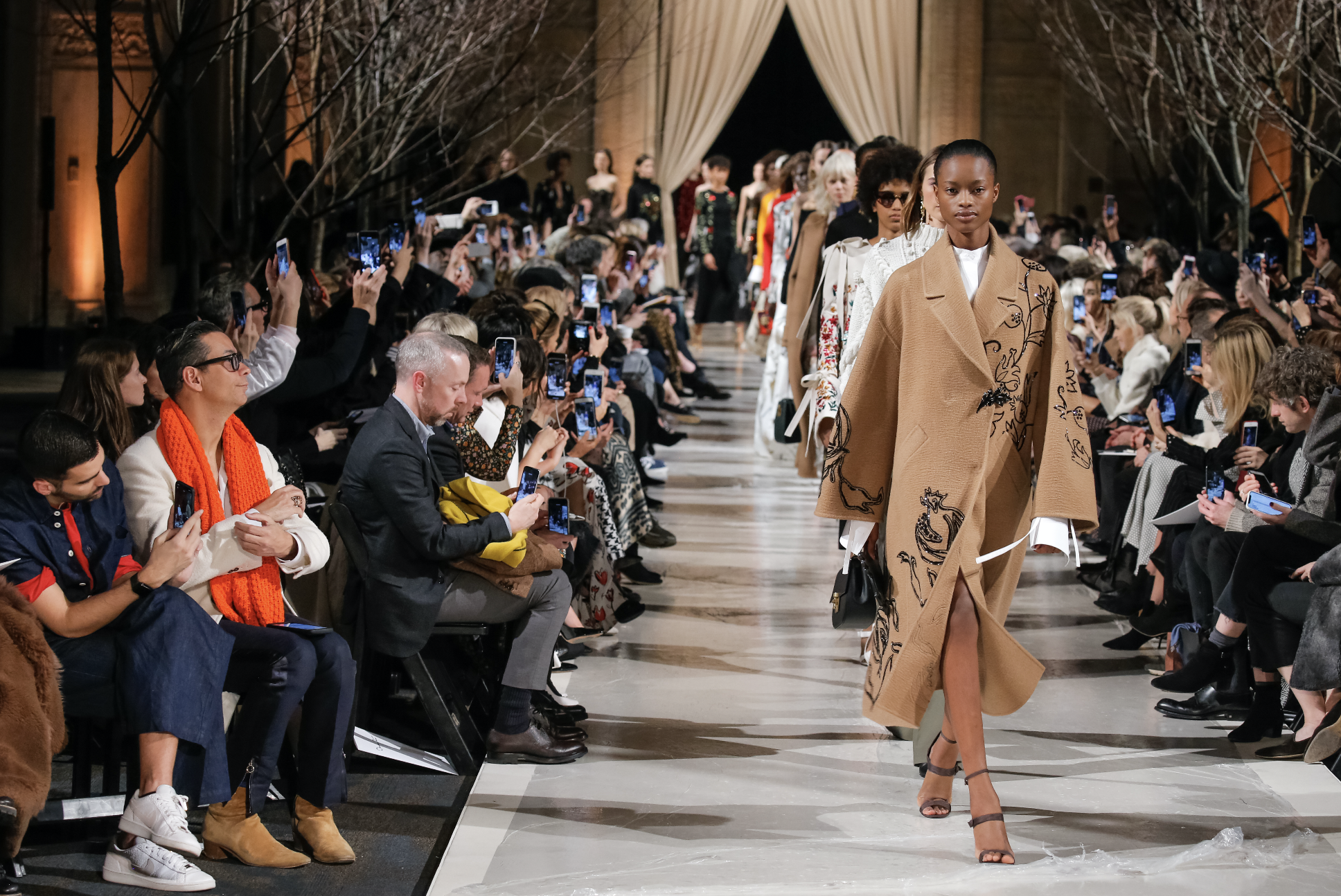 "The industry will finally accept the death of the runway show format. This is a real opportunity for the industry to innovate in how they show to the world," said Atif Ateeq, HAPPY MONDAY's founder and creative director. The CEO at CFDA also noted that only a select group of designers would have traditional runway shows, including Jason Wu, Rebecca Minkoff, and Christian Siriano. "How long can we remain apart? We are a community in a fashion that feeds off each other and lives for creative outlets," said Rebecca Minkoff. "I think fashion shows will evolve, but we need these events. You can only do so much with digital and the rest; you need to touch, feel, and experience."
However, with no spectators, those who'd typically be sitting in the front row are also adapting. "So I've been speaking with brands about doing content creation for them on my social media channels which is something I wouldn't necessarily have been doing for them, "said Batsheva Haart, a content creator with tens of thousands of followers on TikTok and Instagram. All of these other projects still require the hair and make-up services that usually happen backstage at Fashion Week.
What's exciting about this time and of the invention that's going to come and all the new things that will come out of it," said Nelson Vercher, an Editorial and Celebrity Hairstylist. That's a relief to many in the industry waiting to greturnto work. Parts of the city's economy still stand to lose, at least this timd. That includes hotels, restaurants, and even transportation companies that catered to those in town for Fashion Week.